PUBLIC CONSULTATION IN RESPECT OF A WIND ENERGY PROJECT IN THE TOWNLANDS OF MEENAMANRAGH, GRAFFY & DALRAGHAN MORE, GLENTIES, WITH A GRID CONNECTION FROM A PROPOSED SUBSTATION AT MEENAGRUBBY VIA THE TOWNLANDS OF MEENAMANARAGH, GRAFFY, BANGANBOY, STRACASHEL, MEENAMALARAGH TO THE TIEVEBRACK EIRGRID STATION AT DRUMNALOUGH, GLENTIES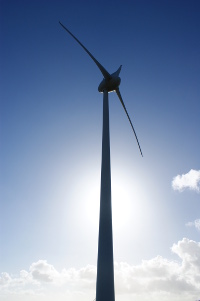 It is proposed make a planning application for the above development, which will consist of four Enercon E126 and four Enercon E115 turbines, which will be in place for 25 years from the date of commissioning. Details of the proposal are set out on this dedicated website www.graffywindpark.com.
It had been proposed to arrange a public meeting in early April, but the escalation of the coronavirus and Government advice, restricting contacts by groups of people, has prohibited this means of engagement with the local community.
A detailed background information document, which was distributed to households in the vicinity of the wind park development and a newspaper information notice, can be viewed on the dropdown menu Publications. Maps outlining the proposed locations of the turbines, the permitted wind farm, the route of the grid connection and the anticipated delivery route for construction materials/turbines are also available on the drop down menu Maps.
Comments and submissions on the proposal are welcomed in writing, which can be sent in writing to Harley Planning Consultants, C/O SMR Wind Parks Ltd., Ist Floor McKindrick Place, Pearse Road, Lettekenny, Co Donegal F92 WY22. Alternatively comments and submissions on the proposal may be uploaded in the comments box under Contact Us, or emailed to comments@graffywindpark.com.
It would be appreciated if comments/submissions could be returned by 30th June 2020, to enable the project team to review the proposal and to make suitable amendments, if considered necessary.
As the proposal includes sections of Coillte property in addition to other third party lands, please contact lsinfo@coillte.ie with any Coillte specific enquiries.